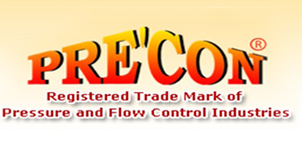 Relief Valve
Relief Valve, also called as pressure relief valve is one of the safety valve types that is mainly installed in pressure vessels and other equipment to control pressure within it. An overpressure event in several equipment can cause failure, which is why relief valve is required. When the pressure exceeds preset pressure limit in any equipment, this valve opens and enables the pressurized fluid, which can be liquid, liquid gas blend or gas to flow from an auxiliary passage, which is a piping system, out of the equipment to a central, elevated gas flare. It is where the pressurized fluid is burned and the combustion gases produced by the burning effect are released in the atmosphere. Once the pressurized fluid is vented from over-pressurized vessel, the pressure will turn to stable state. Our company, Pressure & Flow Control Industries manufactures and supplies relief valve.
Key Points:
The company provides vacuum relief valve for controlling the amount of vacuum.
Industries that use the relief valve are power generation, petrochemical, chemical, natural gas, to name a few.
The valves must be stored in a way to keep them away from foreign material.
The company supplies ready-to-install valve.