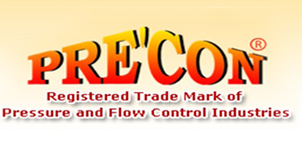 Flame Arrester
Flame Arrester is installed in flammable liquid storage tanks to act as a protective barrier against flame or fire during outbreak of fire. The outer part of this flame arrester is made of standard grade stainless steel or carbon steel and its stainless steel internal part consists of crimped ribbon. It allows entrance of vapor or gas under normal condition into the piping system of storage tanks. Its crimped metal made ribbon is instrumental in checking the flow of fire or flame present inside the pipeline of storage silos. Being light in weight, this Flame Arrester can be installed easily. Its rust protected design helps to extend its working life.

Features:

1) The stainless steel made inner part of this flame arrester is convenient to clean and maintain.
2) Premium quality carbon steel or stainless steel has been used to develop its external body.
3) Corrosion proof structure.
4) Ease of fitting.