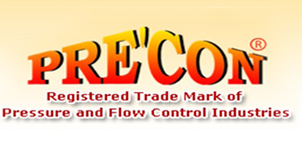 Emergency Pressure Relief Valves
Emergency Pressure Relief Valves are used as essential parts of silos, storage tanks of flammable fluids, manhole cover and so on. The special design of these valves is useful to avoid over pressure produced inside tanks. Made of standard grade stainless steel and carbon steel, these valves are equipped with spring loaded covering part. These Emergency Pressure Relief Valves contain stainless steel made bellows, cast bronze parts and spring. The hermetically sealed technique of these relief valves prevents loss of stored products inside tanks or silos. Apart from their ease of installation, these valves are preferred for their automatic operation, rigid construction and simple maintenance process.

Features:

1) Carbon steel or stainless steel made structure of these valves is completely rust proof.
2) These valves are useful for preventing internal over pressure build up inside storage tanks.
3) Air tight sealing feature.
4) Well built structure.