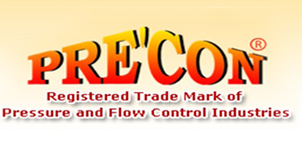 Breather Valves
Precisely designed Breather Valves are used as integral parts of blanketed vessels that are used for storage of solvents. The advanced mechanism of these valves enables these to prevent generation of harmful vapors that may cause contamination inside storage tanks or vessels. These are also useful for inhibiting build up of additional internal pressure inside hermetically tight containers used in distilleries, petroleum and chemical processing plants. The entire body of these valves is made of superior quality aluminum alloy and its internal trim part is made of standard grade brass or copper or monel. These use neoprene or nitrile or PTFE made seats.

Features:

1) The provided Breather Valves are installed to safeguard storage tanks against internal pressure and contamination.
2) The aluminum alloy made structure of these valves contain PTFE seat and copper or brass made trim.
3) Long working life.
4) Compact shape.